How create a business card or Visiting Cards in Online:
Step #1:  Select your Design: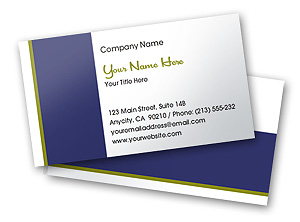 Business Card Pre-Built Design Templates: Each pre-built template is a unique design envisioned by our team here at Jukeboxprint.com. Each design is at the cutting edge of industry standard and expressive of the most exceptional current styles. Templates are added constantly, so checkback often, and be the first to see what our team dreams up next.
Corporate Designs
Elegant Designs
Ornate Business Cards
Flashy Business Cards
Geometric Designs
Simple Business Cards
Icon / Picture Business Cards
Free Business Card Designs
Step #2: Select Your Size and Orientation: Here select your color, text place, align, arrangement, and you able to edit all text with durable click. Here see left right more free option for create a wonderful business card.
Opting # 1:  Save Design For Later Editing (You must be a registered customer) *(If Registering with BusinesscardStar enables all the features of our site including saving your card projects. We will never share your information with anyone.)
Opting # 1: Preview & Order This Design (You will register during checkout)
N.B.: Click:  Preview & Order This Design for Download PDF
Make Premium version for crate business card:
http://businesscardstar.com/corporate-business-cards.html
Card list: Blue Zigzag Green Stripes Red Triangles J.S Consulting Hair Salon Black Simple Green 2013 Calendar Card Multimedia Designer security services Lawn Care Services Woodworks Dresser Woodworks Table Woodworks Chair I'm Your Writer v2 Writing Centre Home Builders Cats Clothing Kids Store Animals Keep Calm & Carry On Restaurant Template Restaurant Table Set Restaurant Spoon and Fork Wedding Photography Wedding Photography Wedding Photography Fitness Fitness Wood Furniture Lawyer Lawyer Fitness Fitness Wood Consulting Dentist Simple Dentist Tooth Dentist Bubbles Bookkeeper Bookkeeper Golf Training Golf Training Classy Green Self Promotional Self Promotional City Builder I'm Your Photographer Furniture Shop Island Lodge Connection Consulting Fresh Food Stand Organic Organic Technology / IT Technology / IT Landscaping Cross Hair Salon Zig Zag Self Promotional Cupcake House Elegant Frame Stamp Card Social Media Simple Black Frame Social Media Foot Doctor Health & Body (Green) Health & Body (Red) Self Promotional Self Promotional Service Card Massage Therapist Plumbing Automotive / Performance Flower Boutique Marketing Co. Real Estate / Building Exotic Cars / Automotive Consulting Wildlife Photographer Bakery / Catering Co. Interior Designers Realtor Card, Realtor Card V.2 Personal Training Florist Clothing Company Creative Group Non Profit Painter Card Main Street Bakery 2012 Calendar Template Sweet Cupcakes Gardening QR Code Card School of Music Interior Designer Software Development Willow Therapy Graphic Designer Nature Photographer Makeup Artist Health Care Center Lushes Beauty Bar (Blue) Lushes Beauty Bar New Media Designer I'm Your Writer Round Technologies Elegant Series – Self Promotional Ocean Hotel Architect Blue Cloud Elegant Maroon Simple Yoga Pink Ribbon Blue Plant Photo Circles Colorful Hair Salon  Tag: online business cards maker, Make online business card maker,
Free online business card template, free online business cards maker easy business cards online
print business cards free free printable business card maker business card software Visiting Cards Online